About Plyboo
Plyboo is proudly known as North America's premier supplier of quality bamboo plywood and flooring products. Smith & Fong, founded in 1989, developed their award-winning architectural -grade bamboo products to thrive on quality, service and sustainability. Their Plyboo Bamboo Sports products can be found in both residential and commercial areas around the world.The creators believed that bamboo was the solution to some of the social and environmental challenges taking place in the world. The journey began with the creation of bamboo boxes and gradually developed into the creation of bamboo flooring. Smith & Fong spent their time developing various lines of bamboo flooring and plywood with varying sizes and applications. Later, they launched their strand line of flooring which involves the bamboo being thrashed pressed into logs rather than being cut into strips and laminated. The bamboo logs are sliced and manufactured into flooring or plywood, in turn, creating a denser material with a completely new aesthetic. The company were the first to offer FSC certified 100% bamboo flooring, plywood and veneer in North America. The reason for choosing bamboo was due to the fact that is a renewable and readily available alternative source of material. In 2001, the company expanded further and launched a product line made completely of coconut palm. The company now offer wide variety of sustainable products across the world. Smith & Fong are dedicated to sustainability and believe in sharing their knowledge to improve the understanding of bamboo's potential to address social and environmental challenges.
Plyboo Bamboo Sports Flooring
Plyboo Sports is a comprehensive system designed for fast-paced, high-impact sports usage.
Plyboo bamboo sports flooring is stronger than beech and maple and is preferred visually for its clear, consistent grain, longer lengths, and precision milling. The Plyboo bamboo sports floor can be found in gyms, community centers, basketball courts, and other fitness facilities in the United States, Mexico, Europe, and Canada.
FSC® Certified 100%
Made of 100% rapidly renewable bamboo
Manufactured with SoyBond adhesive—no added formaldehyde
Eligible for LEED Credits: IEQ4.1, 4.2, MRc4, MRc7, MRc6, and ID
DIN Certified
FIBA Compliant
EN + BS-EN14904 Compliant
Excellent shock-absorption, ball-bounce, vertical and area deflection, and surface friction
Product Info
Specifications
LEED Credits
Trim Molding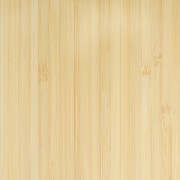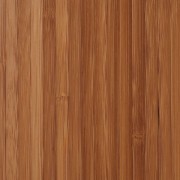 The Floating Resilient systems provide shock absorption and resiliency while resting freely atop concrete substrate without anchorage.
Plyboo Bamboo Sports Flooring Info :
PlybooSport Flooring System Information Pac
Floating Sleeper systems rest freely without anchorage to a concrete substrate. Combinations of pads, sleeper spacing and panel subfloor provide varying levels of resiliency. Sleeper system's key benefits are shock absorption and flex resiliency.
Downloads:
Plyboo Sport Flooring System Information Pack
 Plyboo Sport Fixed Resilient
The Fixed Resilient systems provide the resiliency of floating systems with the stability of anchored sub floors.
Downloads:
Plyboo Sport Flooring System Information Packet
Certification

FSC® Certified 100% C012079
The material in this product comes from well-managed forests, independently certified in accordance with the rules of the Forest Stewardship Council®.

SCS-FS-02130
SoyBond products have been certified by SCS Certification Systems to meet the indoor air quality standards of FloorScore®.
Material: 100% bamboo
Standard sizes: 3/4" x 2 1/4" x 72" 19mm x 55mm x 1830mm
Fire rating:  ASTM E648 Critical Radiant Flux, Class 1
Hardness: ASTM D1037 Janka Ball Hardness Test

         Edge Grain Natural: Avg. 1700 psi, Edge Grain Amber
Weight:  65lbs per box

      22.5kg per box
LEED® Credits Possible:
MRc7: Certified Wood (Bamboo)
MRc7: Certified Wood (Installer Supplied Subfloor Materials)
MRc6: Rapidly Renewable Materials
IEQc4.3: Low-Emitting Materials – Flooring Systems (No Added Urea Formaldehyde)
IEQc4.1, 4.2: (Installer Supplied) Paints and Coatings
I.D.: Innovation in Design